1. Disposable medical protective clothing must be inspected and air pressure tested to confirm that there are no defects. In addition, protective clothing must be selected according to the purpose.
2. However, if necessary, apply anti-fogging agent to the inside of the protective clothing's sight glass according to the recommended instructions.
3. Select two people to "cooperate", that is, another person to help when wearing a disposable medical protective suit.
4. Underwear should be worn under protective clothing, at least, long sleeves and trousers, or long "underwear" are recommended. Fire-resistant underwear should be considered.
5. Remove personal items such as pens, badges, jewelry, etc. that may damage the suit.
6. Take off your shoes (this step can be omitted when wearing a protective suit with rubber boots attached). Some rubber boots do not allow outdoor shoes to be worn.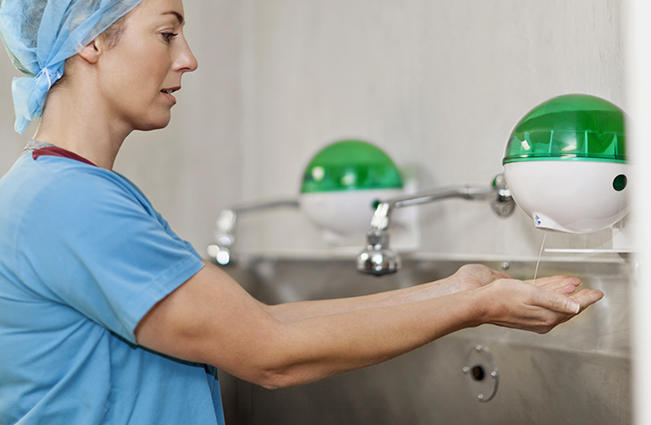 According to the protective function, it can be divided into healthy disposable medical protective clothing, such as radiation protection clothing, cold clothing, heat insulation clothing and antibacterial clothing, etc.; safety protective clothing such as flame retardant clothing, flame retardant protective clothing, arc protective clothing, anti-static clothing, Bulletproof suits, stab-proof suits, space suits, diving suits, acid-proof suits and insect-proof suits, etc.; work clothes to keep the wearer hygienic, such as oil-proof suits, dust-proof suits and water-repellent suits. The structure of protective clothing has the characteristics of anti-penetration function, good air permeability, high strength and high resistance to hydrostatic pressure. In addition to wearing requirements such as high wear resistance, there are often differences due to different protection purposes and protection principles, ranging from natural materials such as cotton, wool, silk, and lead, synthetic materials such as rubber, plastic, resin, and synthetic fiber, to contemporary new functions. Materials and composite materials, such as: impact-resistant para-aramid and high-strength and high-modulus polyethylene fiber products, oil-repellent fluorine-containing compounds, radiation-resistant polyimide fibers, anti-static aggregated acrylic fibers Copper fiber, antibacterial fiber and related deodorant finishing fabric.