The primary prevention object of dust masks is particulate matter. The concept of "dust" is relatively narrow. Dust belongs to the big concept of particulate matter, including dust (generated by mechanical crushing), fog (liquid), smoke (incineration, etc.) and microorganisms, also known as aerosols. The particles that can enter the deep part of the human lungs are very small. The particle size of anti-pm2.5 masks is generally below 7μm, which is called respiratory dust.
Therefore, the dust mask forms a space sealed with the face by covering the mouth, nose and chin of the person, and the polluted air is forced to be filtered by the person's inhalation. The mask body is generally made of anti-particulate filter material, which is fixed by the headband or earband. The seal of the face and nose is usually shaped with the help of metal nose clips, but it is also completed by other methods, and some are still inside the mask. Add a gasket to the part of the dust mask. Because masks have no replaceable parts, they need to be discarded after failure, also known as disposable masks, or maintenance-free masks.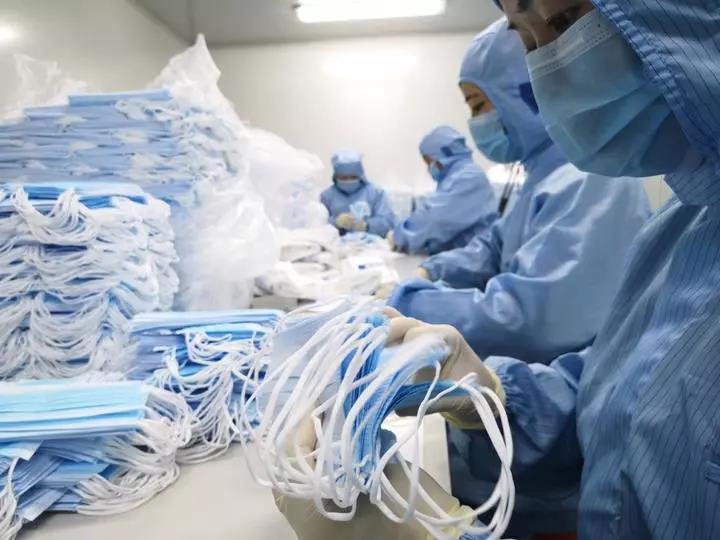 Selection method
There are various kinds of dust masks, and the selection must be based on different work requirements and working conditions. The selection should be based primarily on the concentration and toxicity of the dust. As a half mask, all dust masks are suitable for environments where the concentration of harmful substances does not exceed 10 times the working touch limit, otherwise a full face mask or a respirator with a higher protection level should be used. If the particulate matter is classified as highly toxic, carcinogen and radioactive, a filter material with a high level of filtration efficiency should be selected. If the particulate matter is oily, be sure to select a suitable filter material. If the particles are needle-like fibers, such as slag wool, asbestos, glass fibers, etc., because the dust mask cannot be washed with water, the mask with fine fibers is easy to cause facial impact on the face seal, and it is not suitable for use.
For high temperature and high humidity environments, it is more comfortable to choose a mask with an exhalation valve, and a mask that can remove ozone for welding can provide additional protection. Poison combination filter element. For environments where there is no particulate matter, but only some odors, it is much easier to choose a dust mask with an activated carbon layer than a gas mask to determine whether it is real and can effectively filter the odor.
Whether dust masks actually play a protective role, in addition to selecting protective functions, another important selection factor is suitability. There is no one-size-fits-all plan that fits everyone's face shape. Today, the certification inspection of dust masks does not ensure that the masks are suitable for every specific user, and if there is a leak, airborne contaminants can enter the breathing zone from the leak. The way to choose a suitable mask is to use a suitability test, which uses a person's sense of taste to produce bitter or sweet particles with special tools.