Medical disposable non-woven protective clothing use: medical protective clothing has good moisture permeability and barrier, can effectively resist the penetration of alcohol, blood, body fluids, air dust particles, bacteria, safe and convenient to use, can have effective protection against the threat of infection, comfortable to wear, feel good, strong resistance to tension, breathable waterproof, no cross-infection, etc..
Disposable medical protective clothing product structure.
1, disposable medical protective clothing by the cap, top, pants composed of one-piece structure.
2, reasonable structure, easy to wear, tightly combined parts.
3, cuffs, ankle mouth, hat face using elastic rubber band closure.
SFS material role: is a breathable film and spunbond cloth composite products, with breathable, waterproof function. sfs (hot melt adhesive composite): a variety of membrane and non-woven fabric composite products.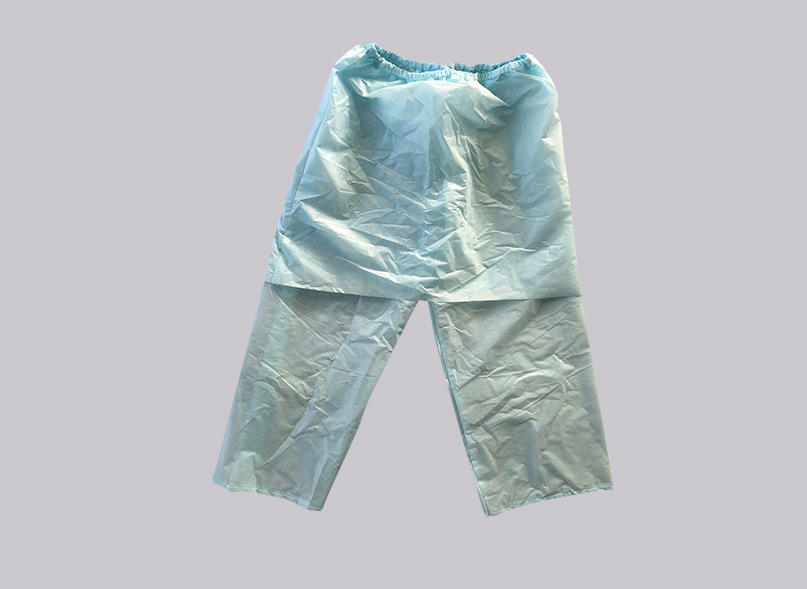 Disposable medical protective clothing is divided into health-type protective clothing according to the protection function, such as anti-radiation clothing, cold clothing, heat insulation clothing and antibacterial clothing; safety-type protective clothing protective clothing protective clothing protective clothing protective clothing, such as flame retardant clothing, flame retardant protective clothing, arc protective clothing, anti-static clothing, ballistic clothing, anti-stabbing clothing, astronautics clothing, diving clothing, acid-proof clothing and insect-proof clothing; disposable medical protective clothing to keep the wearer's health work clothes, such as oil-proof protective clothing, such as oil-proof clothing, dust-proof clothing and water-repellent clothing, etc. 
The structure of protective clothing has the features of anti-permeability, good air permeability, high strength and high hydrostatic pressure resistance, which should be mainly used in industrial, electronic, medical, chemical protection and anti-bacterial infection environments. Contemporary new functional materials and composite materials, such as: impact-resistant para-aromatic polyamide and high-strength, high-modulus polyethylene fiber products, oil-repellent fluorine compounds, radiation-resistant polyimide fibers, anti-static agglomeration of acrylic complexed copper fibers, anti-bacterial fibers and fabrics with relevant anti-odor finishing.